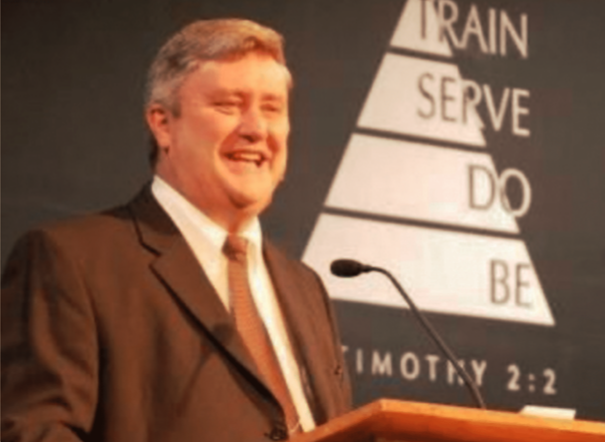 UPDATE
WONDERFUL NEWS ON OUR PASTOR!
We have good news! In our last couple of updates we had shared a prayer request. Our Pastor, Austin Gardner, had been battling with Covid-19 and pneumonia. He was completely sedated and intubated for seventeen days. As each day passed, we began to pray even more fervently for a full recovery. His intubation time was scheduled to last anywhere between 5-15 days. On Thursday he woke up from his sedation! His wife, Betty Gardner, and his daughter, Joy Soncco, were both allowed to visit him. The doctor moved him out of the ICU and into a regular hospital room. He can whisper full sentences, and even ate some pudding with a mountain dew on Friday. God is our Great Physician. Throughout all of this, He has shown himself faithful. Pastor Gardner still has a very long road to a full recovery, so prayers are still appreciated. Our God is good and we continue to trust fully in Him! We hope to see him soon back doing what he loves, preaching and teaching
COVID 19 UPDATE IN COLOMBIA
Colombia is still under full lockdown. But we continue taking it one day at a time as our God has taught us to do – making the most of it. Although the amount of new cases per day have increased, the government has allowed certain industries to reopen. We are seeing some good steps being taken by the Colombian officials in regards to church services. Specific churches have
been allowed to resume services as a trial for when all churches reopen.We ask you to please continue in prayer for the situation here.
Thank you very much for praying for us.
Thank you also for your sacrificial support of the ministry. You can send support and prayer requests to us at:
Vision Baptist Missions
c/o Miguel Sanabria
P.O. Box 442
Alpharetta, GA 3000

Return to Colombia exists to glorify God. Through the establishment of biblical churches By equipping and mobilizing indigenous Churches and missionaries in the least
Evangelized areas of the Colombia.