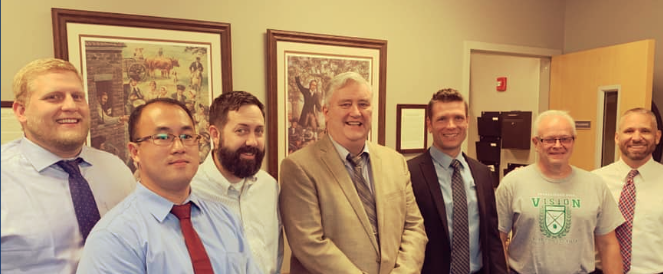 UPDATE-SEPTEMBER
NEW MISSIONARY TO COLOMBIA!
This update is a very exciting one! As we have been working to finish the paperwork needed to open Iglesia Bautista Vision's doors, our good friend and colleague, Chestley Howell, was accepted with Vision Baptist Missions. He will be commencing deputation as he works to get to Colombia! With a population of fifty million, our country desperately needs more missionaries. We know that there is an unreached harvest. We also know that Chestley has been preparing at the Our Generation Training Center for this very thing.
As he begins contacting pastors across the United States, we would like to ask you to pray for him. Please pray that God would use him in a mighty way, and that he would quickly be supported. We need his help. Once he arrives, he will be learning the language, preaching, discipling, training men to become pastors, and planting churches. We alone cannot reach Colombia, it will take a team to do so! God has raised up this laborer. Would you please pray for him?

Return to Colombia exists to glorify God. Through the establishment of biblical churches By equipping and mobilizing indigenous Churches and missionaries in the least
Evangelized areas of the Colombia.